Heads Up!
www.icwmaps.com
Conference info available from the "In The News" section as illustrated below.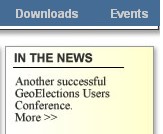 See photos from conferences at Events>Conferences as illustrated below.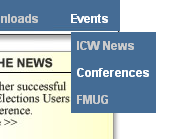 GeoElections® Enhanced
Enhancements include:
New point-to-line.
New Scheduler.
New Legal Descriptions.
New Multi-Unit file
New Map Maker
And many other features.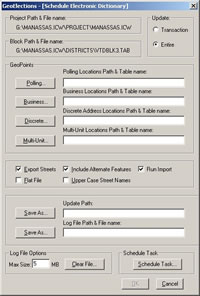 ICW Racing Team
Wins 2005 Mayor's Cup
In record breaking time the ICW team placed first to receive the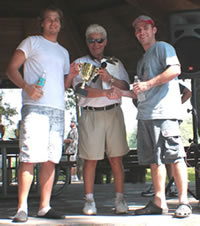 trophy and blue ribbons from Mayor Joseph Affronti. The rigorous training program to qualify as a member of the ICW Racing Team starts with candidates at a young age. Proper equipment is a must to meet the highly competitive nature of the sport. As one can see circa 1992, true to our anthem, one is never too young to learn.
Years later Rob and Jon Tozier represented ICW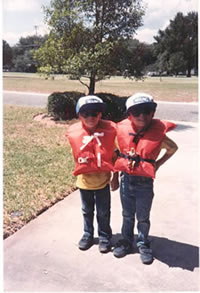 during the Temple Terrace Riverfest Mayor's Cup Canoe Race on Saturday October 15, 2005. This is an annual event sponsored by the City of Temple Terrace. Twelve teams from local companies, government and associations met on the starting line at high noon. The course was approximately one mile, a sprint from beginning to end, one of the most daunting forms of competition in the sport of flat water canoe paddling.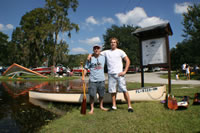 The ICW team will be back next year fully expecting to set a new record for the books.
4th Annual GeoElections
User's Conference
Representing all points of the compass.
The 4th Annual GeoElections User's Conference is scheduled for December 5th, 6th and 7th. This year the conference will be held at the Embassy Suites Hotel located on the University of South Florida campus.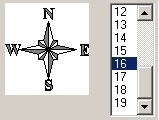 Guest Speakers Wanted
ICW is currently looking for volunteers to speak at workshops during the 4th Annual GeoElections User's Conference.
Last year's guest speakers were an overwhelming success. They included: Darlene Walker and Scott Miller (Clay County), Andy Montgomery (Duval County), Barbara Curtis (Pinellas County), and Chuck Smith (Hillsborough County).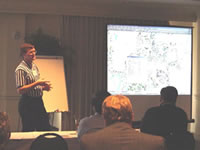 If you are interested in participating as a guest speaker, please contact Kristian Gilbert.
kristian.gilbert@icwmaps.com