The Use of GeoElections
Increases Accuracy and Efficiency
The National States Geographic Information Council, better known as NSGIC, was founded in 1994. The purpose of the organization is "to encourage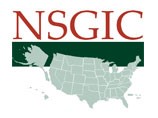 effective and efficient government through the coordinated development of geographic information and technologies to ensure that information may be integrated at all levels of government."1
"…members include state GIS coordinators and senior state GIS managers, representatives of federal agencies, local and county governments, the private sector, the academic sector, and other professional organizations. Among the NSGIC membership are experts, recognized nationally and internationally, in GIS, in IT policy, and in data creation and data management."2
NSGIC is an organization of GIS experts, recognized nationally in GIS, IT policy, data creation and data management.1 People at NSGIC asked, "Does America's electoral system know where each voter resides? By and large, yes. But not nearly well enough to correctly place every voter in the right voting district and avoid election errors."
"When voters are given the wrong ballot, results are contested. Controversy, legal battles, and even costly do-overs follow. With a presidential election on the horizon, and a redistricting process following shortly on its heels, there has never been a more important time to be able to correctly place voters in the right voting districts."
The author is spot on where down ballot elections are won and lost by 5 or 10 votes. These errors can be avoided with the data integrity delivered with GeoElections and its interoperability with your voter registration system.
GeoElections users can attest voters receive the correct ballot because of the data accuracy attained with the map editing tools and the integrity of the address data to boundary relationships. Interoperability facilitates updating the voter registration system efficiently and economically. ________________________________________
1. http://pubs.usgs.gov/of/2000/of00-325/lambert.html
2. National_States_Geographic_Information_Council
---
21th Annual GeoElections Conference
December 7th, 8th, and 9th, 2022 at the Embassy Suites Hotel located at 10220 Palm River Rd., Tampa, FL 33619.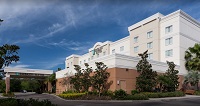 Get ready for the new version of MapInfo Pro. The same files you have used will MapInfo 32-Bit version will work the 64-Bit version. Also, to be presented technical topics using GeoAuthor, GeoPoints and GeoElections. Representative from the U.S. Census Bureaus, VR Systems and Precisely.
The GeoElections Conference presents a unique opportunity for elections staff to obtain training in the use of GeoAuthor, GeoPoints and GeoElections.
Meet your counterparts from other counties from Florida and other states. Learn how other professionals solved problems using GeoElections. The GeoElections Conference presents a unique opportunity for elections officials. We focus upon the successful use of GIS in the elections process dictated by the best practices in elections administration.
Dinner and Top Golf.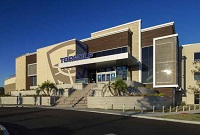 Work hard and plan to enjoy driving off an upper deck. Take your frustrations out on a golf ball with qualified instructors.
For more information about the GeoElections Conference visit: www.icwmaps.com and Events>Conferences.

See you in December!