ICW At The
2015 FSASE Conference
The conference was held at the Gaylord Palms Resort and Convention Center located in Kissimmee, FL.
The Osceola SOE, the Honorable Mary Jane Arrington hosted the event this year.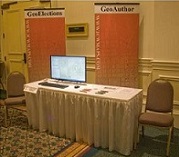 The conference was well attended as is typical at the annual summer conference. The people at ICW in attendance enjoyed their role as a vendor and the friendships that are built as over the two plus decades of working with this marvelous group of elected officials and their staffs.
In a similar role, ICW will be in attendance at the NASS 2015 Summer Conference.

Please look for the bold orange banners, GeoAuthor and GeoElections, stop by our booth and pick up copies of our GeoElections News normally priced at $.50 but free at the Conference.
We hope you will enjoy Maine and come back for future trips to the state referred to as "VACATIONLAND".
2015 Florida Association of Supervisors of Elections
Santa Rosa and Suwannee Join FL GeoElections Group
While in attendance at the 2015 FSASE conference, the people at ICW had an opportunity to meet with numerous officials from the office of Supervisor of Elections (SOE) from across the state. Some were clients, some not and two soon to be.
Tappie A. Villane, SOE for Santa Rosa County and Glenda B. Williams, SOE for Suwannee County spent time with the people at ICW along with members of their respective staffs reviewing and discussing features and benefits associated with using GeoElections®.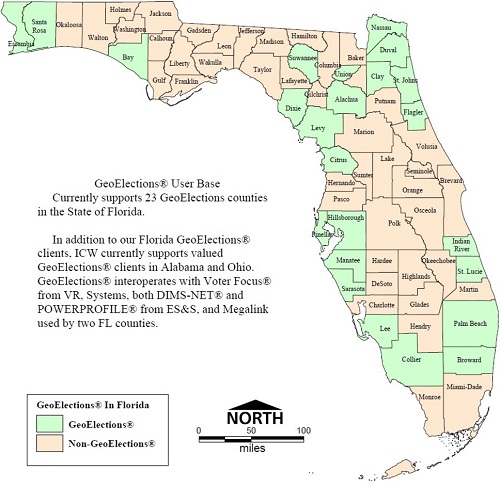 While at the conference, each had the unique opportunity to inquire about the software with SOEs and staff from 21 other counties in Florida some of whom have been clients since 1999.
Each of these SOEs arrived at a management decision to acquire GeoElections® and subsequently worked out the details for acquisition and deployment over the weeks that followed.
Thank you Honorables, Tappie A. Villane, SOE for Santa Rosa County and Glenda B. Williams, SOE for Suwannee County. The people at ICW look forward to working with your respective staff and welcome to the GeoElections User Group.
---
GeoElections News Special Edition For The NASS 2015 Summer Conference!