Biggest Change Since the Introduction of MapInfo for Windows In 1990!
The road map published by Pitney Bowes Software, Inc. (PBSI) for MapInfo Professional (MI Pro) presents a striking departure from the familiar interface with which MI Pro users have grown so accustomed.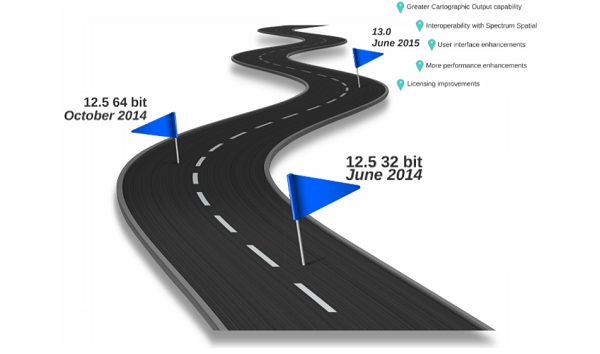 The 32 bit version of MapInfo Professional 12.5 will be released in June and the 64 bit version in October along with a new interface for both the 32 and the 64 bit versions with the October surprise. The image below is a prototype that will titillate the imagination of veteran MI Pro users.

The new look of the prototype opens some fascinating possibilities. And, no doubt someone has taken a queue from the GUI found in Microsoft Office and/or other applications that have subscribed to the Microsoft User Interface Design Guidelines. Look at the excel ribbon below for example.

This is a bold step for the folks at PBSI to make with their iconic flagship application, MI Pro. And, probably time to make it. Go to http://prezi.com/tzmswzs7etja/mapinfo-professional-roadmap-120-to-125-and-beyond/ or http://www.basarsoft.com.tr/konferans13/tom_eng.pdf to see bulleted lists of new features replete with snazzy illustrations and more. Google "mapinfo 12.5" and you will find responses in languages from across the world reflecting the truely international impact MI Pro has around the globe.
---